A peaceful haven above the clouds
Holiday home rental in the  Ballons des Vosges Natural Regional Park
An amazing view over the Moselle Valley.  A place to relax and to discover.
Come and recharge your batteries in our traditional farmhouse and it's Annexe.  
Both houses have been renovated with locally sourced environmentally friendly materials.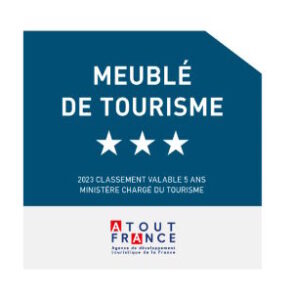 Why stay at Le Haut Pré ?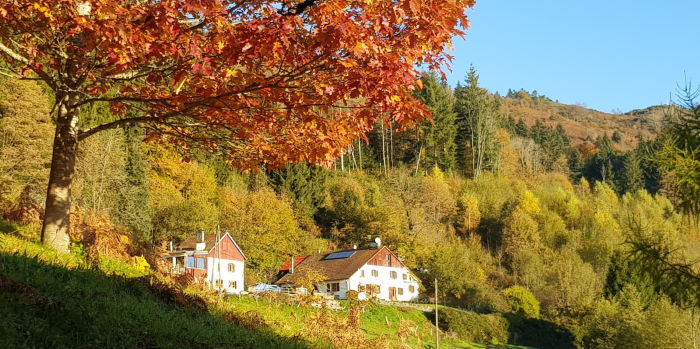 The Tranquility
Our 2 Gîtes are alone at the end of a dead end road.
In the middle of nature
"What calm!!! 😍🤩 And what a pleasure to go on a hike directly from your accommodation, without having to take the car. Location, view, welcome, comfort: everything is there 🍀"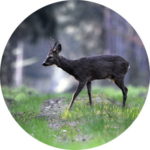 L Eschbach.   2022.  Source Airbnb – Le Haut Pré (translated)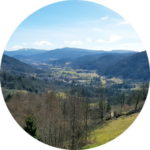 Superb view
"A view you never tire of, a cottage redone with environmentally friendly materials and well equipped, a natural setting that invites you to relax!"
C Dumont.  2022 Source Google; Le Haut Pré (Gîte) (translated)
Magnificent walks
"What a great location. We had very good communication with the host. Fresh eggs from the farm. Delicious. You can start walking from the cottage. A very nice view of the valley and a nice terrace. The cottage is very well equipped. We had a wonderful stay in very quiet surroundings. We highly recommend this cottage!"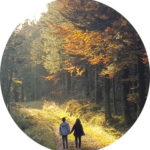 W Rip.  2022.  Source Airbnb; Le Haut Pré. (translated)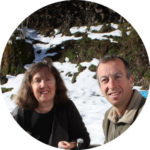 A great Welcome
"Welcoming, friendly with hosts on hand. Pleasant and warm accommodation (even better in real life than in the photos! It's rare enough to point this out). Not to mention this magnificent view of which we are already nostalgic! I recommend the gite without hesitation and we will not fail to book this haven of peace again when we next come to the Vosges."
J Pelat 2022.  Source : Airbnb – Le Haut Pré (translated)